As I walked into the expansive warehouse space that is Mill Creek Brewing Company it was immediately evident that I entered on a brewing day. The overwhelming smell of grains caught me instantly and the sound of R&B music blasting through the speakers filled the space. A tall, casually dressed Chris Going in his blue jeans and Mill Creek Brewing Company blue hoodie immediately jumped up from his work to greet me at the door. "Let's go sit at this table back here so we can hear each other over the music. A great thing about having Becky as your Brew Master is listening to R&B music on brew days."
While the initial intent of our meeting was to discuss how Mill Creek Brewing Company could partner with Round Up to support our community, that conversation was over in a few short minutes as Chris was quick to see the value of our mission and his business' partnership with us. By the time you read this blog, Mill Creek Brewing Company will be set up to allow you to "round up" your purchases to support Round Up for Nolensville. In the meantime I had Chris' undivided attention, so I wanted to take the opportunity to learn more about the man behind this operation.
Chris describes himself as a dad, musician, brewer, husband, jack of all trades. He's the type who enjoys a diversity of experiences and the growth that comes with the experiences. "If you ever want to stretch yourself beyond what you can imagine; start a business" he says with a broad smile and a slight chuckle. Chris is the founder and CEO of this R&B blasting, grain mashing, keg stacking, can shipping brewery and he has a great story of how a small town and a big dream collided to make magic.
How did you get started brewing beer?
A friend bought a home brew kit and called me up excited to try brewing beer. We did the whole process and our first batch was terrible! He was done brewing after that, but I wanted to figure out what went wrong. I wanted to research and learn what we did that made it fail. I brewed a couple more batches and researched the process to better understand it. Before I knew it my brewing hobby took over my garage and then took me out of my garage. I was home brewing 40 gallons of beer every two weeks.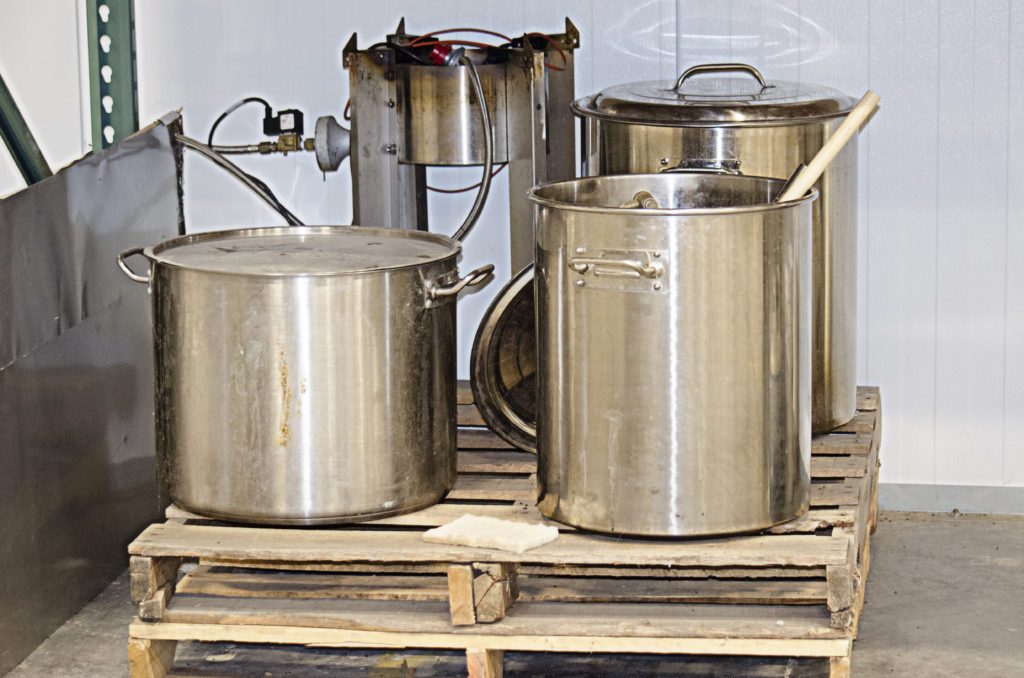 I would put it in kegs and take it to parties and put it in growlers and give it to neighbors. I wanted to make that much beer, but I had no need to drink that much beer. Friends and neighbors loved it.
About two years ago, I was a guitar teacher and had reached a place in my life where I felt I needed a career change. My degree in music was worthless. I like to say there are two things you can do with a music degree . . . start a business or go play downtown.
About that time I was going on a family trip to the Smokey Mountains and my brother-in-law only drinks light beer. I told him for this trip, I was going to brew all the beer and we were not going to buy any other beer. He was not keen on this idea as he thought all home brew beer was lousy. I was on a mission to change his mind. I took beers I was already making and worked on them and dialed into them to develop a light beer that would appeal to my brother-in-law. What came from that was our beer Silo that we still sell today. It is our most obscure, complex beer. It is crisp, refreshing, easy to drink and better tasting than the name brand light beer he had been loyal to.
And now your beer is sold in Kroger?
We are in all of the Nashville Krogers. We are in Publix, Twice Daily, Whole Foods, all the major chains and 200+ liquor stores, and we are on rotation on draft at 100+ restaurants.
How do you go from starting a brew business to having such large distribution two short years later?
We try to be really intentional about who we are and what we do. We know who we are and what we want to do, so we don't worry about the guy to our left or our right, and what they are doing. We just focus on us and what we want to do and where we want to go.
How do you even keep up with a business that has scaled as quickly as yours has?
There are nights when I'm here alone and I look around and tear up. To see a dream coming true before my eyes can get me emotional when I'm here alone and I let my guard down. I don't take all the credit though. Those two over there [referencing Adam – Head Brewer and Becky – Brew Master, AKA Boss Lady] doing all the brewing make sure our product is consistent and on time, and Tyler, who heads up our sales team. They're really the onese who deserve the credit for our success.
What keeps you up at night?
My kids. My wife, Amy, and I have three kids, with two of them under the age of three. Amy is great. She takes all the night shifts with the kids and doesn't ask me to get up with them at all, knowing I have to run the brewery all day. As much risk as there is and as much as I have on the line personally, I don't stay up with worries. Part of that is my faith.
I grew up in the church. I was a Pastor's kid. This business . . . this dream has stretched my faith in ways that have not always been comfortable. I know there is a God and I know his plan is bigger than anything I can think of. When I get teary eyed here at night looking at all of this it's because I'm grateful. There is a lot of stuff I can't explain, and I give a lot of credit to God for that.
Currently you only sell beer to-go. How long before you can sell beer for consumption on site?
Our current local code requires a ration of 65% food to 35% alcohol sales. We are unique in that we are not a restaurant or even a bar. We don't want to be a bar. We are a brewery. We only want to sell our beer. We will never have 65% food sales in this model. We have proposed an amendment to the local code to reduce that ratio to 10% food sales for our business model. Our amendment was presented to BOMA and passed the first vote. It went through a public hearing with no public opposition. There is one more BOMA meeting and vote next month and we are optimistic it will pass. If it does, we will partner with area restuarants to provide the food component we need to meet the requirement.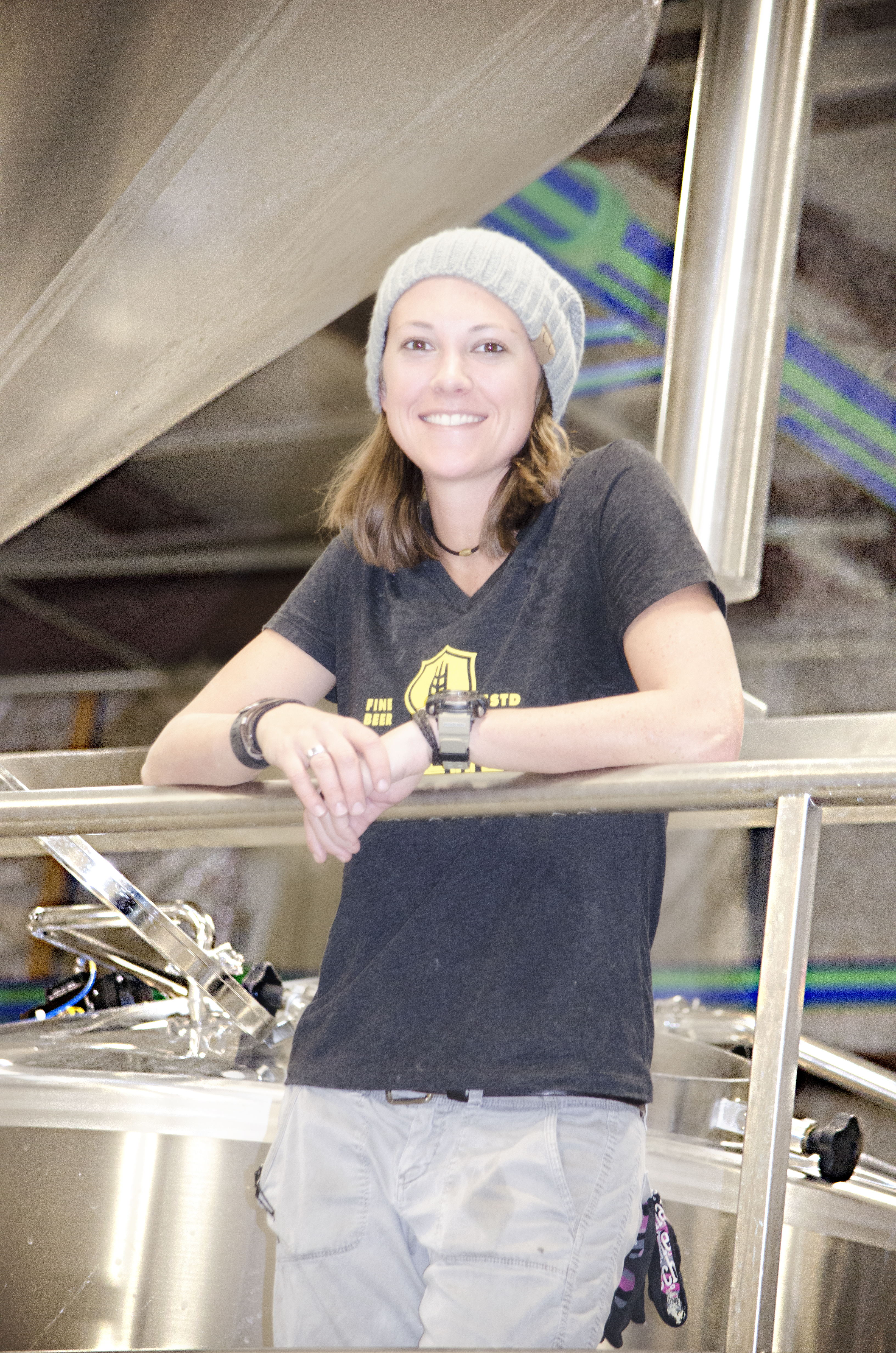 Becky – Brew Master
AKA Boss Lady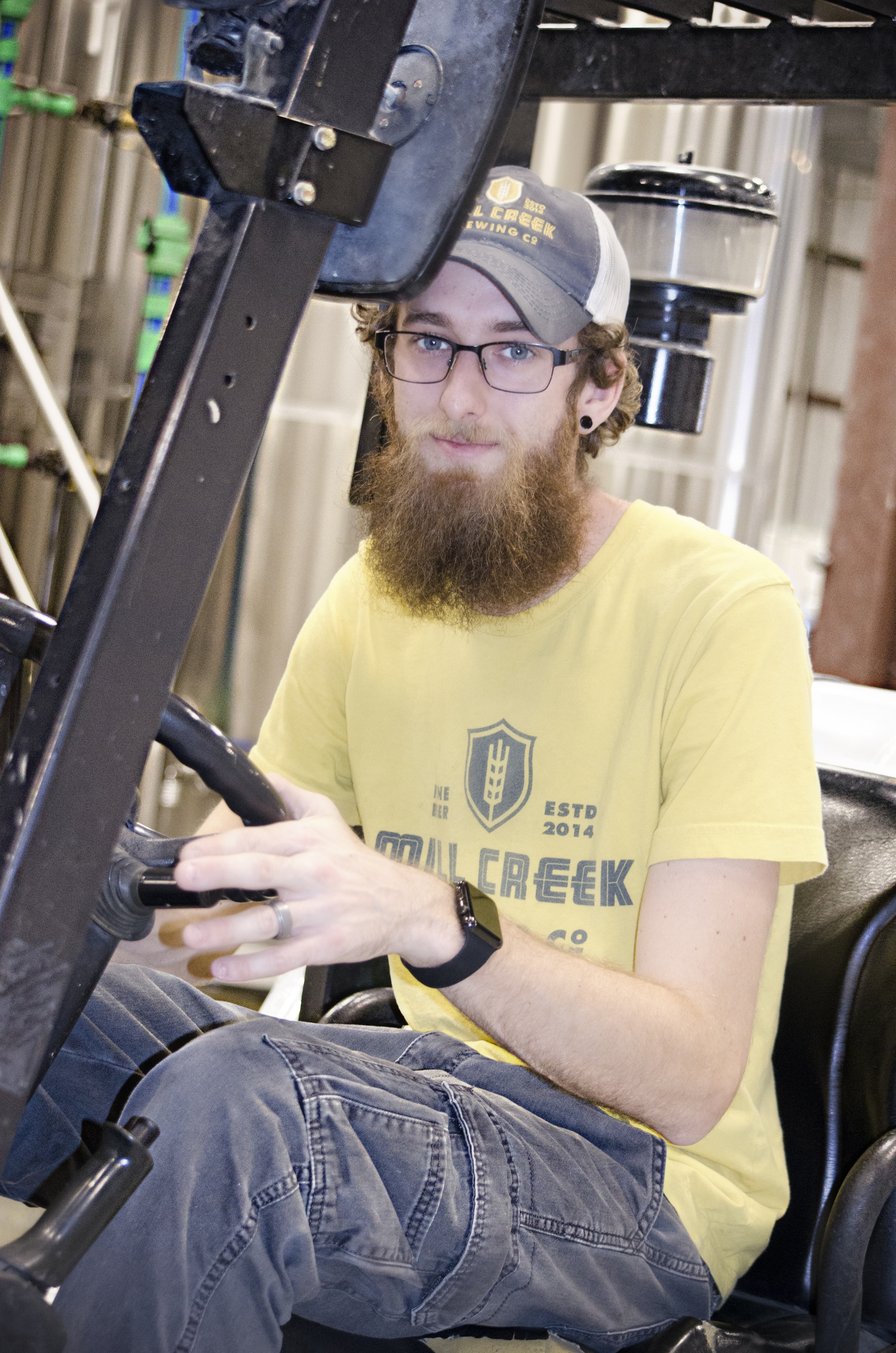 How long have you been in Nolensville and how did you get here?
We have lived here for about four years now. My wife, Amy, and I were looking to buy a house. Our Real Estate Agent suggested Nolensville because it was up and coming and she said we could easily find the things we wanted in a house out here. At the time we had some friends who lived here so we had been out here before to visit them, but it wasn't until we were house hunting that we really explored the town itself and when we did, we fell in love with it.
How do you feel about the current and impending growth of Nolensville?
I am excited about the growth, but I want to see it managed. I think our town is doing the best they can with what they have. We need more businesses here to bring in the revenue we need to improve roads, add lights, etc. I hear and understand the fears of Nolensville becoming the next Cool Springs, but I think if we manage the growth we can have the benefits that come from such growth while maintaining the town integrity that exists now.
What is the best piece of advice you've ever received?
Before we got started, someone told me . . . "Stay tru to yourself." I've applied that to my business and personal decisions. People spend a lot of time trying to live up to other people, other brands, what they see online and in media. At the end of the day we are all different. We'd have happier lives if we accepted who we are and stayed true to that.
Do you have any stupid human tricks?
I don't have any stupid human tricks. I am a pretty normal guy. When I leave here, I'm at home on the couch watching tv.
Anything else we should know about you?
I can't express how grateful we are to be here. People ask me all the time, "Why Nolensville?" I just tell them, "Come visit us and you'll find out." This town has something magical. Because of that, our cans will always say "Brewed in Nolensville." This town started it all.