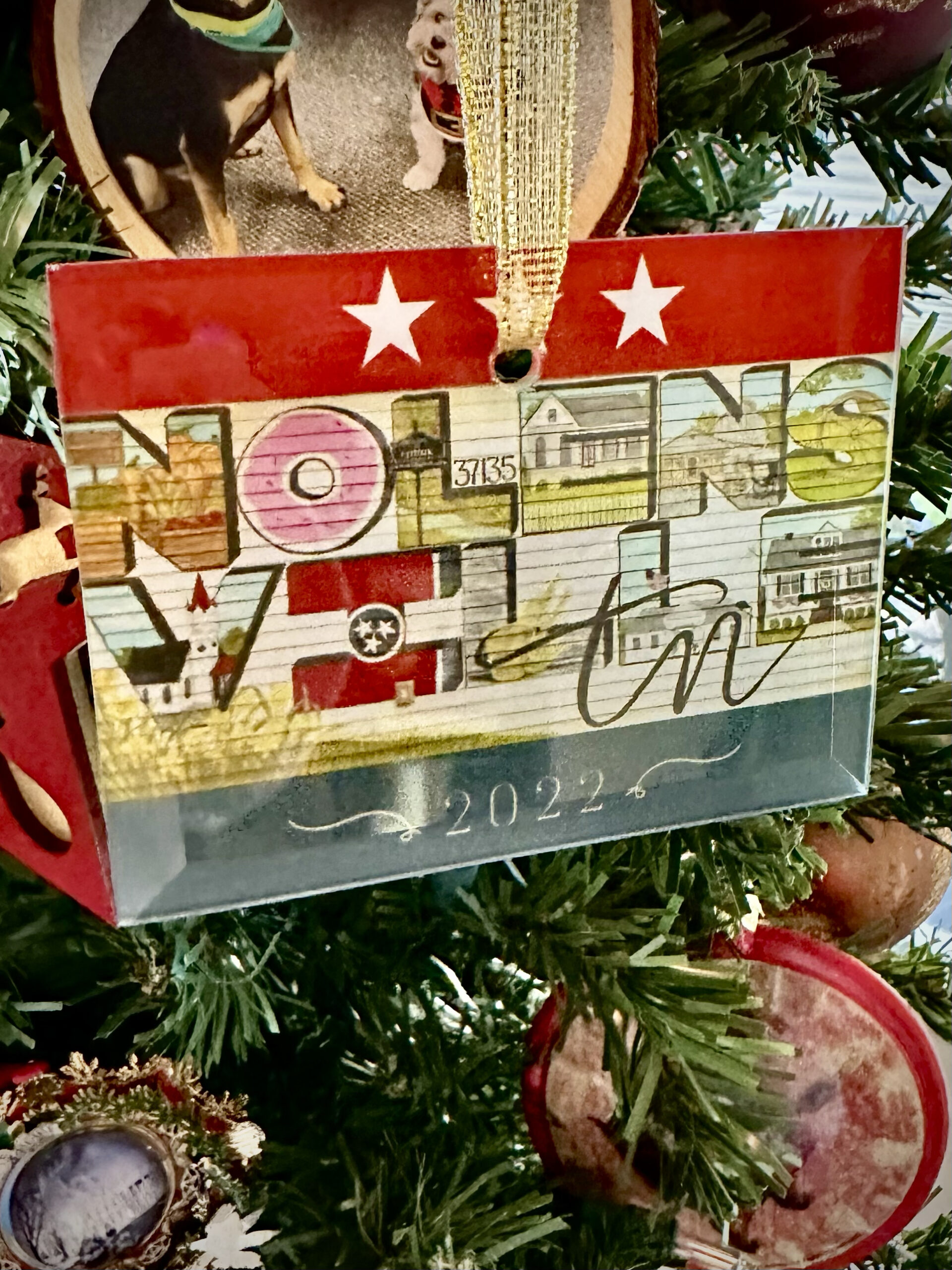 Our coveted annual Christmas ornament is here! Well . . . they are almost here, but you can claim yours today.
The 2022 design features the newest Nolensville mural that is painted on the backside of the Itty Bitty Donuts building in the heart of our historic downtown district.
Make a donation of $20 (or more) to Round Up for Nolensville and take this special ornament home to hang on your tree.
*** NOTE *** Ornaments will not be shipped. Ornaments will be available for local pick up. The first opportunity to pick up the ornaments will be December 4th at the Sip & Shop event being held at Mill Creek Brewing at 2008 Johnson Industrial Drive.
Use the button below to donate and claim your ornament today. Ornaments are expected to arrive by Thanksgiving. We will announce pick-up options once the ornaments arrive. A minimum donation of $20 is required to receive an ornament, but donations greater than $20 are also appreciated. You can Venmo your donation to @ROUNDUPFORNOLENSVILLE