4th Annual Reverse Advent Calendar Project
Sponsored by The Village Church
Thank you to The Village Church for their generous sponsorship of this project!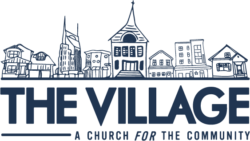 What is Reverse Advent?
A traditional Advent Calendar has the owner of the calendar RECEIVING a small gift each day during the 24 days of Advent. A Reverse Advent Calendar has the owner GIVING a small gift each day during Advent. At the end of the Advent season, your box of goodies can then be donated to the intended recipient. In our case, that would be the Nolensville Food Pantry.
This is Round Up for Nolensville's third year doing the Reverse Advent Calendar Project to benefit the Nolensville Food Pantry. In 2016 we partnered with the food pantry and asked them what their most needed items were. When we started to make a list we realized there were more than 24 items and they crossed two categories; food and household/hygiene. So, we decided we needed to make two calendars. One for food and one for household/hygiene items.
The tradition was quickly born and has grown ever since. In 2016 we collected about 150 boxes. In 2017 we increased that number more than tri-fold, collecting around 500 boxes. This year, we have ordered 700 boxes and we plan to run out! But no worries, you don't have to use one of our boxes. You can always print the calendar and place your items in any box you have.
It's super easy to participate.
1. Get a box and calendar (you can choose either calendar) – Register your box!
2. Fill your box
3. Return your box at our drop-off event
4  Share your pictures and experience on social media #ReverseAdventCalendar #LiveHereGiveHere @roundupfornolensville @thevillagenashville
Where to pick up your box:
The Village Church
RMA Jiu-Jitsu Nolensville Location
Nolensville Food Pantry (at Providence Church)
Nolensville Volunteer Fire Department
Your neighorhood liaison – Many of the Nolensville neighborhoods have a liaison who has volunteered to help coordinate this project for their neighborhood. Check your neighborhood's Facebook group to see if you have a liaison available to you.