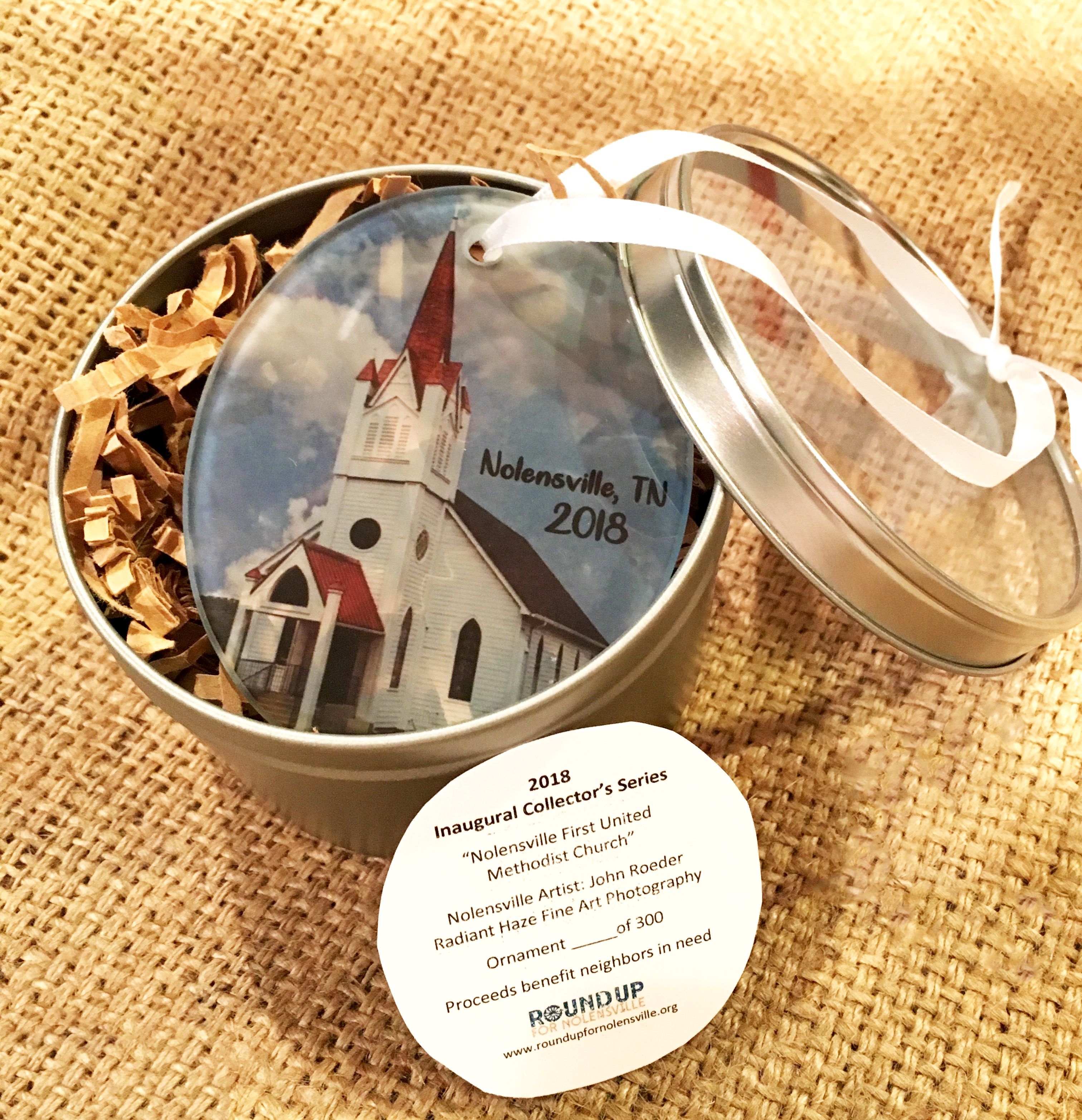 Support Round Up for Nolensville this Giving Tuesday with a donation of $20 or more and receive this limited edition 2018 Inaugural Collector's Series ornament (while supplies last).
"Nolensville First United Methodist Church" is the work of Nolensville artist John Roeder of Radiant Haze Fine Art Photography.  
This ornament is limited to a strict quantity of 300 and each one will be numbered. Make your donation today before they are all gone.
*** NOTE *** Ornaments will not be shipped. Ornaments will be available for pick up at the Nolensville 5th Annual North Pole Experience on December 4th. If you are unable to pick up your ornament at that event, they will also be available for pick up after December 4th at Mamas Java Cafe at 305 Sheldon Valley Drive.
About the Artist
John Roeder has been involved with photography most of his life. As a high school student, he set up a darkroom, developed, and printed pictures from a 35mm film camera. Later in college, he majored in Art and my career was as an art teacher.
In addition to his experiences as a teacher, he has worked in a photo lab learning much of the technical processes behind producting a printed image. John specializes in fine art photography. A fine art photography is something that is both artistic and technically well done.
"My images may show a crisp focused reality. They may be abstracted to the point that reality is difficult to see. They may be simply a record of pattern, light and shadow. Sometimes the way my work is viewed depends on the emotional state of the viewer. As a fine art photographer, my goal is not necessarily to record what is obvious but to open a gateway into something mysterious and interesting."